Welcome to "Rachilu Industries Pvt. Ltd.". We are one of the leading manufacturer, supplier, and exporter Hospital furniture and Office Furniture. We started manufacturing of Hospital furniture and Office furniture. We have good experience staff and manufacturing facility. We are offered many furniture products in a wide range of thicknesses, lengths, grades and materials at affordable rates to our valuable clients in all over the worlds.
Our company is fastest growing professionally managed company. Our organization based at Gota, Ahmadabad, Gujarat, established in 2013 with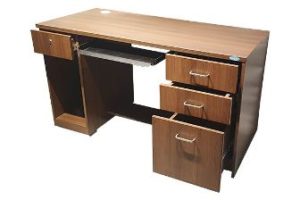 intention to introducing well designed & easily manageable Office Furniture into the Indian market. We have many years of experience in hospital furniture and Office furniture business. Our aim is to promote good customized designs, which includes comfort, strength, and durability, and visual satisfaction, functional & structural logic.
We manufactured many office furniture products like Almirah, Revolving Chair, Workstation, Racks, Public Seating Chair, Filling Cabinets, Computer Tables, Staff Lockers – Mobile Lockers, Canteen Furniture, etc. The main motive of our company is to produce a wide range of office furniture meeting the standards of people with globalized quality that would enhance the interior design of the modern offices. Our furniture is of award-winning standards that they are not rigid or constrained which makes as stand at the top of the list of Revolving chair manufacturers in Ahmedabad.
Rachilu Industries Pvt. Ltd. is the Office Furniture Manufacturer in Ahmedabad. These products are importance on the collective approach, environment, design and well-being of employees that work in the office. We work together to build and design a better world for you by creating an ambient workplace. When you're working at office, all you crave is for comfort that would keep you safe, secure and free.